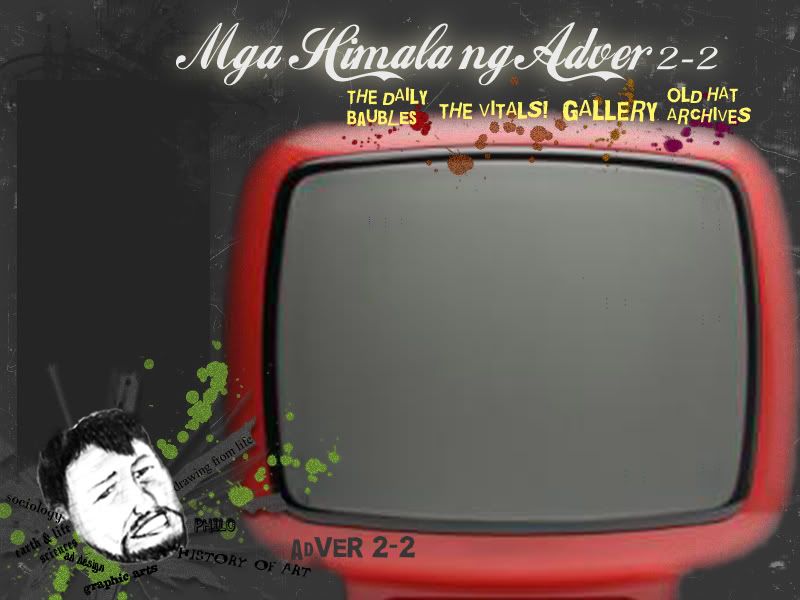 adtu: outing.
guys ung reply slips nyo sa outing give it on tues okay? 7am sharp at UST.
no reply slip. no go.
sana payagan tayong lahat! including me.LOL!
love nica.
Emërtimet: announcement
posted by ad2kami on 3:19 e paradites |

CLASS PICS 07-08
Emërtimet: gallery
posted by ad2kami on 9:30 e pasdites |

to the guy who owns the killing virus called "nosebleed".
(september 17, 2007)
and
to the girl with the pillowish cheeks.

(september 28, 2007)

we love you both!! happy bday!

from adver22.
posted by ad2kami on 9:24 e pasdites |

everything in this site are properties of advertising arts year 2 section 2 and some other sources. nothing is copyrighted but html steal is gravely frown upon. in other words, wag niyo nakawin "artworks" ko!

&nbsp &nbsp &nbsp