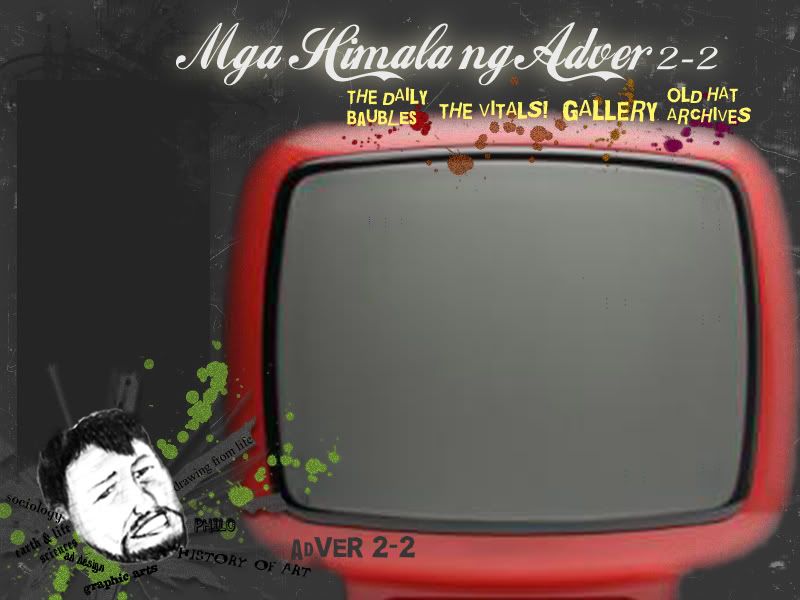 Since I'm online,
...and the other mods don't seem to bother posting anymore;



Happy new year, guys!



Be safe!

-Khan
posted by insane_orange on 6:09 e paradites |

everything in this site are properties of advertising arts year 2 section 2 and some other sources. nothing is copyrighted but html steal is gravely frown upon. in other words, wag niyo nakawin "artworks" ko!

&nbsp &nbsp &nbsp