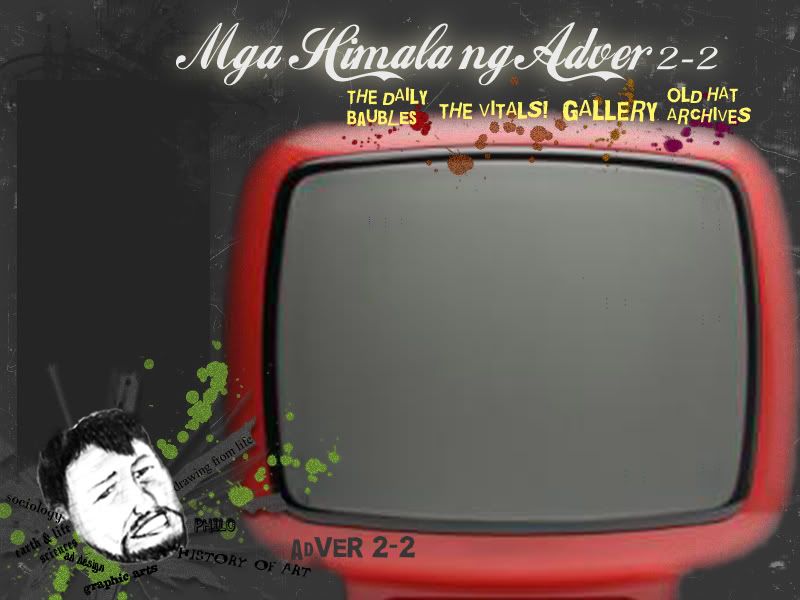 dahil tamad pa rin magupdate si Nica
...at gising ako ng 1 ng umaga, at wala ako magawa.

April 2 ang clearance. Cheers.

--update--

clearance is 0900 to 1200h. That's 9am to 12am to people who don't get it. As for uniforms or no, still not clear.
posted by insane_orange on 10:00 e paradites |

Yay.
Yay, kids. Malapit na uli summer break. Just make sure all your requirements are complete before starting to catch up on sleep. :D

d( '_' )
posted by insane_orange on 5:12 e paradites |

everything in this site are properties of advertising arts year 2 section 2 and some other sources. nothing is copyrighted but html steal is gravely frown upon. in other words, wag niyo nakawin "artworks" ko!

&nbsp &nbsp &nbsp